From June 6th to 8th, one of the largest fintech conferences, Money 20/20 Europe, took place in Amsterdam. This traditional finance event brought together over 8,000 visitors and representatives from more than 2,300 companies worldwide. During panel discussions, presentations, networking sessions, and at exhibition booths, participants discussed the most relevant fintech trends in 2023. Fintech company Tamga gathered the most interesting insights and identified five trends worth paying attention to in the near future.

Open Banking
The trend of open banking has been gaining momentum each year as the technology enhances service levels and personalization of services. PSD2, a standard introduced in 2016, revolutionized the payment landscape and digital banking by providing ecosystem participants the opportunity to leverage open banking advantages in developing customer-centric products and services. However, the next step towards fostering innovation and increasing competition is open finance. While open banking concerns payment account data, open finance involves a much broader range of customer-consented data. This translates into even more personalized offerings that better cater to consumer needs. Work is already underway to make the necessary changes in European legislation.
Example of Open Banking Benefits: Mastercard introduced a unique bank account owner verification tool at Money 20/20, which accelerates the customer verification process and makes it more secure. Thanks to this tool, e-commerce players, telecommunications companies, capital management applications, digital wallet providers, insurance companies, and others can instantly access bank account details and information about its owner, comparing it with the information provided by the customer.

Generative Artificial Intelligence
Artificial intelligence (AI) became a topic that generated significant excitement among Money 20/20 attendees, especially considering the success of ChatGPT since its launch in November 2022. Leading players in the banking industry and startup newcomers are exploring the potential of generative AI, ranging from content creation to customer feedback processing and personalized financial advice.
Experts are confident that AI, particularly generative AI, serves as a major stimulus for financial technology infrastructure, especially for smaller players, as it optimizes the time required to address various routine matters. However, participants also emphasized that generative AI is not a panacea but rather a useful tool for reducing manual processes and improving efficiency.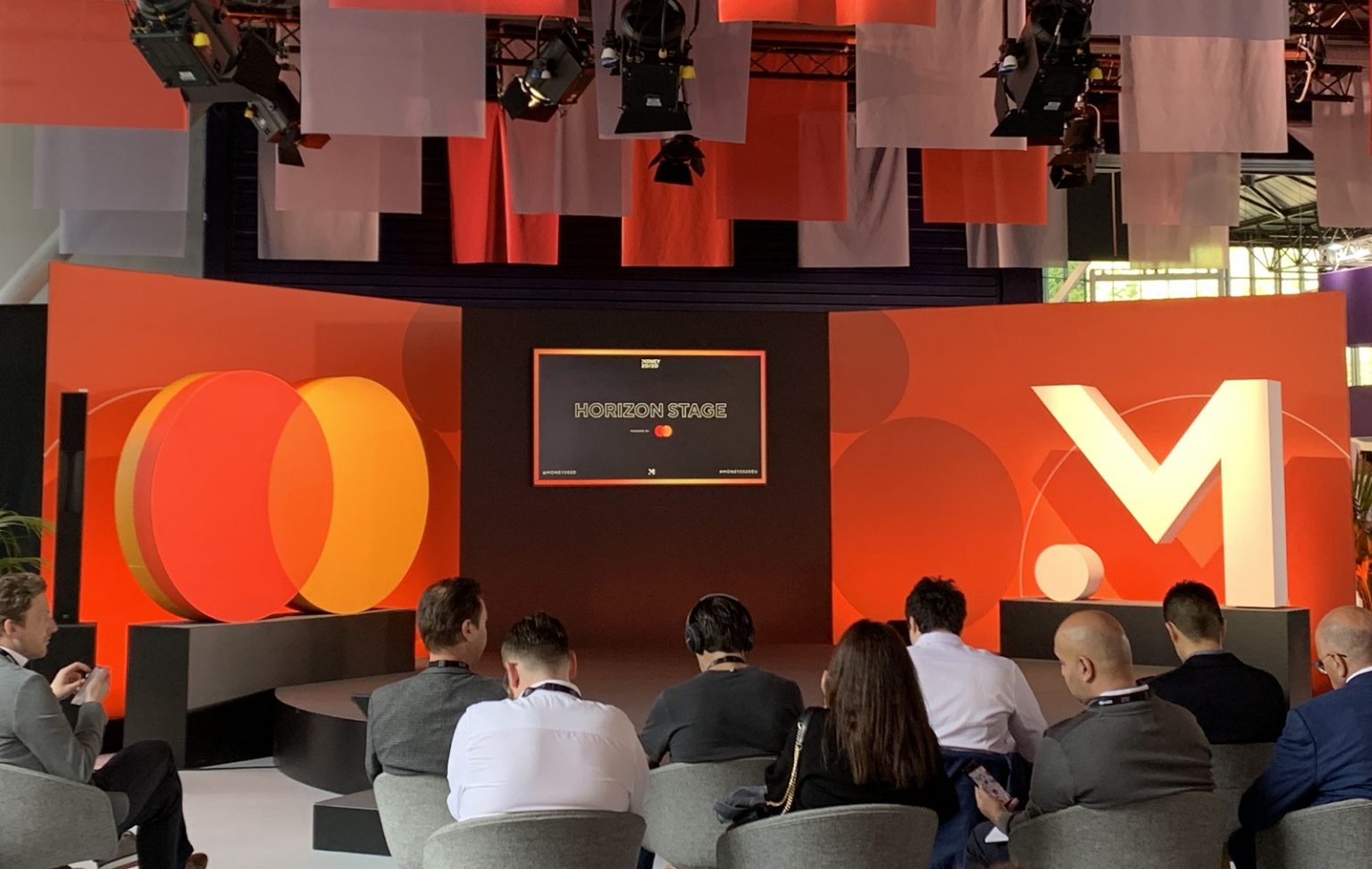 Increasing Demand for Cross-Border Payment Services
The end of the pandemic and the rise in the number of migrants have led to an increase in cross-border payment flows in both retail and corporate sectors. Banks, traditional money transfer networks, fintech companies, and startups are investing in the development and implementation of new cross-border payment services to meet the growing demand among clients.
Representatives from MasterCard highlighted the relevance of the cross-border payment trend at the company's booth during Money 20/20. Through collaboration with numerous banks and non-banking financial institutions, MasterCard is working to enable customers to make borderless payments. Recently, the payment system launched a tool called Cross-Border Services Express, which helps financial institutions facilitate international payments for their clients, consumers, and small to medium-sized enterprises in over 60 currencies across more than 100 markets. The service allows payments to be made directly to bank accounts, mobile wallets, cards, and cash-out points.
ESG
In finance, as in any other sector, ESG (Environmental, Social, and Governance) plays a key role in the global discussion. Approximately 37% of investors now consider ESG factors when evaluating investment opportunities. This prompts financial companies worldwide to review their current processes and operations and identify areas where changes can be made to support inclusivity and sustainability.
In practice, this primarily involves accelerating the transition from physical data centers to the cloud to reduce the carbon footprint associated with data storage and usage. And this is just a small part of how the world of finance can shift toward a more socially responsible economy.
During Money 20/20, the event even hosted "Europe's Got Access," a battle of startups in the climate fintech field, providing companies the opportunity to showcase their innovative products and services in climate finance technology. The winner was ZeroLabs, a company that offered software focused on renewable energy as a service.

Continuous Enhancement of the Customer Experience
This topic remains highly relevant as well. Today, only companies that provide fast, simple, and flexible payment experiences to customers will succeed in e-commerce. Many discussions at Money20/20 Europe revolved around how payments impact the success or failure of online purchases. To ensure the best customer interaction, companies should consider the customer journey from start to finish, identifying challenges and opportunities along the way.
MasterCard shared its experience in launching the Click to Pay service, which offers a simple and secure payment method on merchant websites, providing instant access to all their cards without the need to manually enter card details or remember passwords. The tool works both online and offline, as well as in mobile applications. Such a seamless payment method enhances the customer experience while allowing merchants to improve their interaction with customers.